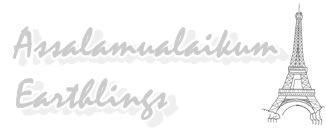 ello,last week aku pergi kem KRK Di pantai Melawi Bachok Kelantan.Mula-mula aku excitedlah jugak sebab kem tu dekat dengan pantai*aku suka pantai tapi mak aku ada pesan jangan main air.Bas yang hantar kiteorang pergi tu memeng selesa,siap bukak cite bini-biniku gangster*tak sempat habis hahaha.Budak lelaki naik bas buruk.hahahahaha padan muka.aku memang hope aku punya bilik tu ada air cond,ada tv ada astro*amboi tapi hampeh ada kipas cabuk,tak ada tv and of course tak ada astro :( kem ni memang banyak akitiviti ceramah yang membuatkan aku bosan tahap gaban dan mengantuk tahap gaban-gaban.
aku paling suka waktu riadah pagi dan petang sbb aku bolah pergi kat tepi pantai dan tengok orang2 jakun main air .aku tak bawak camera so tak de lah pictures yg boleh aku share-share kan sebab ada orang perasan cantik tu bawak camera and then bagi orang lain pinjam dan bawak balik dalam keadaan yg tak macam sediakala.aku disumbatkan dalam group 6-*group terbaek hahahaha.first LDK kiteorang diberi 10 juta untuk membangunkan sebuah pulau.aku dilantik sebagai Timbalan Perdana Menteri*bajetlah sangat.second LDK kiteorang kene pilih 10 orang manusia untuk menaiki sebuah kapal angkasa yang boleh meninggalkan bumi pada hari kiamat nanti untk hidup di planet yanag lain.*tak logik betul.malas nk senaraikan.last,pengetua datang untuk majlis penyampaian sijil dan perasmian penutup.owh lupa mak cik yang masak untuk kami KRK nie memang sedap.Akhirnya,kiteorang terpaksa naik bas buruk budak2 lelaki yang______malas nak cite*sadis :(.
p/s:KRK-kelas rancangan khas.bru lepas tengok cite thai(first love-a little thing called love)best giler.hero handsome gggiiiiiillllllllllllleeeeeeeeeerrrrrrrrr.I LOVE MARIO MAURER.