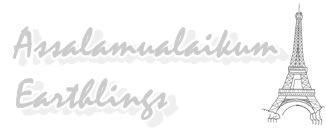 hello peeps!!adoiyai esok skolah*malas seyh.
.Oh God help me,,i hate science and math damn much.mesti rasa bored and mengantuk tahap dewa
dewi
.exam tinggal 2 weeks je lagi and i'm not ready at all.nasib baik kelas aku tak exam kat dlm dewan kalau tak hancusslah harapan aku nak menoyol*ade paham?.ok.esok nak sekolah baju skolah tak iron lagi,jadual entah kemana-
malas nak cari
,science,math tak siap lagi.adoiyai satu lagi masalah hari khamis aku tak datang skolah mesti esk kene panggil ngan PKHEM.huh ape aku nak jawab.takkan nak bagi alasan rumah kene rompak?
1.

saya deman,pening kepala,sakit otak.
2.

Surat mc saya t'tinggal*padahal surat tu tk wujud :p
3.

Ada masalah keluarga.peribadi.