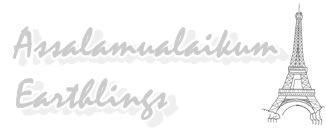 Raya dah dekat so berlambak la wish raya kat FB,twitter and whatsoever.korang dah siapkan semua untuk raya?
saya?
biskut?*beli aje.haha malas nak buat
ehemm2
Di petang yg mulia ini,
aku
saya ingin meminta maaf to all my followers in
blog
,
facebook
,
twitter
and all my lovely buddies-
Amna Fatirah
,sis
-
Fatinajiha,Ana Syaliyana,Arysa Qistina
,Nik Farin dan semualah.huh tak sabar nak makan roti jala>,<.oh lupa pulak selamat hari merdeka,jangan lupa Prebet Jamilah2 pukul 2:00 Astro Ria 31/8 k.
BAI